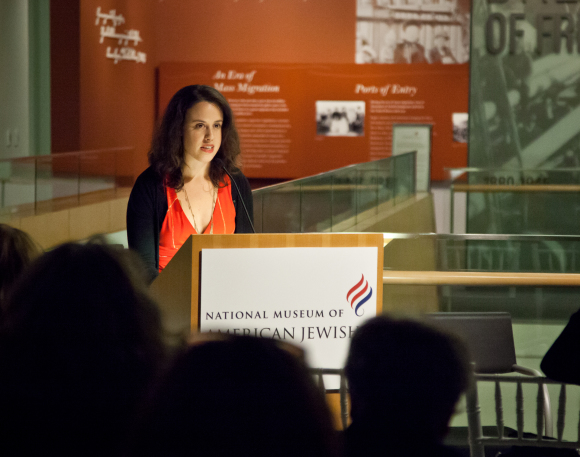 UPCOMING
Sunday, September 4 @ 7pm EST / 6pm CST
Mercy Street Reading Series, Chicago
Hosted by Ruben Quesada
Online: Register
Thursday, September 8 @ 7pm EST / 6pm CST
Voices of the Divine Feminine, with Joy Ladin
Hosted by Rabbi Deborah Waxman
Ritualwell, Reconstructing Judaism
Online: Register
Sunday, September 10
Book Launch Party!
Hosted by Sara Arnold, June Road Press
Berwyn, PA
Tuesday, September 13 @ 12:30pm EST
Lunchtime reading and Q&A
Reconstructing Judaism, Wyncote, PA
Wednesday, September 14 @ 7pm EST
Existential Reckonings, with Shelly Oria and Rosebud Ben-Oni
Hosted by Sarah Chandler
Marlene Meyerson JCC, Manhattan, NY
In person: Register
Online: Register
Thursday, September 15 @ 8pm EST
Reading and discussion
Israel Center of Conservative Judaism
Queens, NY
Online
Sunday, September 18 @ 1pm EST
Hosted by Julie Zuckerman
Literary Modi'in, Israel
Online: Register
Sunday, September 18 @ 6pm EST
Bloom Reading Series, with Dennis Nurkse and Chris Hansen-Nelson
Hudson View Gardens, NY
In person
Wednesday, September 21 @ 6pm EST
Blue Hour Reading Series, with Faylita Hicks
Hosted by Marty McConnell
Chicago Poetry Center, Haymarket House, Chicago
In person: Register
Thursdays, October 13 – November 17 @ 12–1:30 pm EST
Songs of the Grass: A Jewish Ecopoetry Workshop (six-week series)
Ritualwell Immersion, six weeks
Online: Register
November 4–5
"Give and Take: The Entanglements of Caregiving, Writing, and Environment" (roundtable)
With Angela Voras-Hills, Danielle Harms, Kate Partridge, Lisa Fay Coutley, Freesia McKee
CD Wright Women Writers Conference, University of Central Arkansas
In person
November 6 @ 2:50 pm EST
"Not For Myself Alone: Creating and Sustaining Jewish Literary Communities" (panel discussion)
With Richard Chess and David Ebenbach
Jewish Book Council
Online
November 21 @ 7 pm EST
Monday Night Poetry
Hosted by Jason Schneiderman
KGB Bar, NY
In person
PAST
Thursday, June 22nd, 2016, 7–8:30pm
David Ebenbach, Alison Hicks, Hila Ratzabi
Big Blue Marble Bookstore
Sunday, September 11th, 2016, 5:00pm
Jubliant Thicket Reading Series
Head House Books
Saturday, May 7th, 2016, 7:00pm
Dave Worrell, Susan Windle, Hila Ratzabi, Nicole Rollender, and Hanoch Guy
Big Blue Marble Bookstore
Saturday, May 21st, 2016, 2:00pm
Nicolle Rollender, Sarah Blake, Shevaun Brannigan, Hila Ratzabi
Penn Book Center
Sunday, May 1st
Embodied Ritual, Embodied Writing
Elana Bell, Hila Ratzabi, Maya Pindyck
Philadelphia Ethical Society
This event is sponsored by Ritualwell.org.
Split This Rock Poetry Festival
Thursday, April 14th, 2016
Eco-Feminist Poetry, Intersectionality, & the End of the Earth
Jess X. Chen,Safia Elhillo, Clara Chagxin Fang, Cecilia Llompart, Hila Ratzabi

Solastalgia (n.): the pain experienced when the place that one lives is under immediate assault. Today, rapid ocean acidification and rising CO2 levels drive the Earth and its eight million species closer to collapse. As the colonial world expands, borders are being violently redrawn, further pushing what's left of the wild out of their homes. As climate change endangers our material, physical, and spiritual wellbeing, our response must be both intersectional and radical. As eco-feminist poets and environmental activists of diverse backgrounds, we respond to this crisis with fierce and visceral poems. The poets will each read and perform new work and then participate in a Q&A with the audience. A multimedia visual art presentation featuring interactive examples of eco-feminist art, music, and activism will accompany the reading. Through poetry and discussions of eco-feminist activism, we will explore the ways women, immigrants, indigenous peoples, and the Earth are entwined not only in the violence and silencing they face, but in their struggles and resilience.
Monday, April 11th, 2016, 7:30pm
Painted Bride Quarterly reading series
Black Sheep Pub
Saturday, May 2, 2015
Urban Nature Ecopoetry Workshop
Massachusetts Poetry Festival
Sunday, April 19, 2015
Four Poets: Facets of their Jewish Journey
(with Hal Sirowitz, B.E. Kahn, and Cathleen Cohen)
Big Blue Marble Books
Friday, April 17, 2015
Earthly Rituals: Women in Celebration of and Dialogue with the Earth (with Therese Halscheid, Amy Small-McKinney, Alison Hicks, and Catherine Bancroft)
Big Blue Marble Books
Wednesday, December 10, 2014
Words off the Page: An Evening with Jewish American Poets
National Museum of American Jewish History
Philadelphia, PA
Join us for a special evening with prominent poets featured in The Bloomsbury Anthology of Contemporary Jewish American Poetry. The event includes readings from Elizabeth J. Coleman, Lynn Levin, Hila Ratzabi, Hal Sirowitz, and Jason Schneiderman, and a discussion moderated by Anthology co-editor, Deborah Ager.
Dessert reception with book sale and signing to follow.
Saturday, November 29, 2014
Feats of Poetic Strength: An All-Women Poetry Reading
Hila Ratzabi, Shevaun Brannigan, Chloe Martinez, dawn lonsinger, Kimberly Ann Southwick
Philadelphia Sculpture Gym
October 17, 2014
Couplet Reading Series 3rd Anniversary, with John Deming, Helen Vitoria, Jason Koo, John Reed, and Rachel McKibbens, The Delancey
August 10, 2014
Jubliant Thicket, Head House Books
July 26, 2014
Eco-Poetry: Writing for the Love of this Blue Planet, with Elliott batTzedek, Lori Wilson, Sam Hall, Lisa Wujnovich, Anne-Adele Wight, and MaryAnn Miller, Big Blue Marble Books
July 19, 2014
Penn Book Center (with Jacob Russell and Dianna Dragonetti)
June 14, 2014
Reading with El Aleph Magazine, Berl's Poetry Shop
May 29, 2014
Big Blue Marble Books (with Michelle Castleberry)
April 23, 2014
Free Library, Independence Branch
March 29, 2014
From Transgressive to Divine Feminine: Female Poets as Rebels and Miscreants (with Wendy Babiak, Rosebud Ben-Oni, Seema Reza, Metta Sáma, Arisa White), Split This Rock Poetry Festival, Washington, DC
January 2, 2014
Celebrating the publication of the Bloomsbury Anthology of Contemporary Jewish American Poetry, Poets House
December 7, 2013
APIARY 7 Launch Party, Underground Arts
December 5, 2013: Hosting Storyscape Issue #11 Launch Party with Box of Jars and Marc Jaffee, Two Moon Art House & Cafe
June 9, 2013
Group reading at Salon Des Amis Gallery, Malvern, PA
June 5, 2013
Contributors Rosebud Ben-Oni, R. Erica Doyle, Anne Hays, and Hila Ratzabi join forces for a reading and signing celebrating HER KIND, a literary community powered by VIDA: Women in Literary Arts at WORD Brooklyn
May 31, 2013
Shabbat Tikkun: A Conversation about the Climate Crisis & What We Can Do, reading and discussion with Environmental Action organizer Jesse Bacon, Kol Tzedek, Calvary Center
May 11, 2013
2nd Saturday Poets (with Marie-Elizabeth Mali), Wilmington, DE
March 16, 2013
Finishing Line Press reading featuring Chloe Yelena Miller, David Ebenbach, Alison Hicks, and Hila Ratzabi, Big Blue Marble Bookstore
April 21, 2012: Not Your Bubbe's Poetry, a reading with new Jewish women poets (Rachel Simon, Janlori Goldman, Sarah Heller, Reesa Grushka, Hannah Baker-Siroty), Massachusetts Poetry Festival
April 13, 2012
Celebrating the Publication of Storyscape Issue #8, ABC No Rio
January 21, 2012
Box of Jars launch reading, 68 Jay St. Bar
April 30, 2011
LUMINA launch reading, Slonim House, Sarah Lawrence College
April 27, 2011
Perfect Sense Reading Series with Eve Grubin, Deborah Landau, Nate Pritts, & Sampson Starkweather, Cornelia Street Cafe
November 10, 2010
Sarah Lawrence Alumnae Reading, Poets House
June 14, 2010
Franklin Park Reading Series, Brooklyn, NY
June 7, 2010
Made with Love Organic Bakery & Cafe, Jersey City, NJ (with Chloe Yelena Miller)
March 23, 2010
New Jewish Voices (with Maya Pindyck, Amy Gottlieb, Elana Bell, Sarah Heller, and Rachel Simon), Unnameable Books, Brooklyn, NY
January 25, 2010
Cornelia Street Cafe
September 30, 2009
Sarah Lawrence College
January 21, 2009
Mixer Reading Series, Cake Shop, New York, NY
October 22, 2008
Fundraiser for Intentional Theater, Lolita Bar, New York, NY
June 14, 2008
Vision Festival, New York, NY
September 13, 2007
Bowery Poetry Club, New York, NY
April 27, 2007
Sarah Lawrence Poetry Festival, Bronxville, NY